(this post has been in 'draft' status for at least 5 months now--better late than never, right?)
Pottery Barn is pretty proud of their topiaries. So is Restoration Hardware. RH's 8" topiary globe is $69. The small one on the right. Really? Seriously? Really?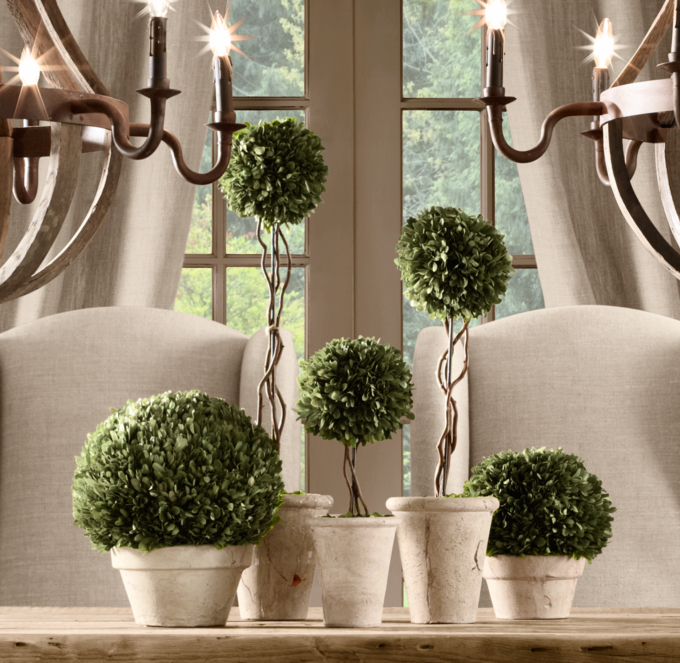 Anyhoo. There must have been a whole lot of other Memphis girls with the same idea...because there was only 1 bush left at the Hob Lob when I got there. I think I went back about 3x in August before I found more of the bushes.
I had bought this beauty at goodwill for a couple of bucks, and thought it was the perfect candidate for a topiary ball.
Poor guy...Waiting for more bushes...
Finally! A completed project!
Total cost: $16
$2 Urn
$2 (?) Syrofoam ball
$12 Bushes (I used 3-4 bushes)
Eat your heart out PB & RH.